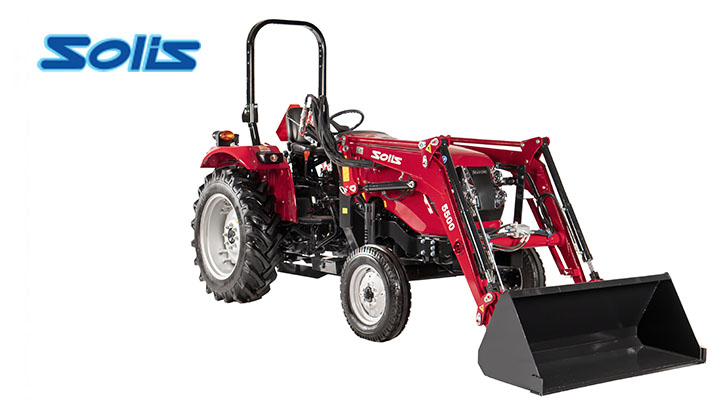 If loader work tops your task list, look no further than the SOLIS utility tractors. We invite you to inspect the Solis line-up of utility tractors. When you look at Solis you see higher bare tractor weight, loader lift capacity, 3-point-hitch lift capacity and other key specifications make the SOLIS utility tractors extremely capable machines.
The Solis 40 and 50 tractors are available with a SOLIS front-end loader designed and built to match both the power and weight of Solis tractors. SOLIS loaders come standard as skid steer quick attach, a universal industry standard allowing the loader to use any compatible attachment.
Find the tractor to shape your new life
Check to see if your nearest Yanmar dealer carries Solis Utility Tractors and attachments.
Receive expert advice and guidance

Find the right equipment for you

Get hands-on with the controls
FIND A DEALER